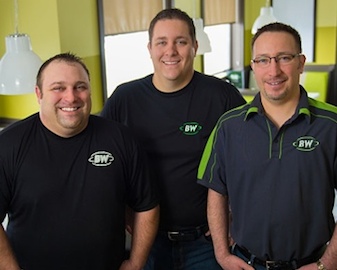 The Family
Originally from New Liskeard, Ontario, our parents and original Burger World founders, Remi & Marie Jeanne Rivet, took a chance and moved their young family south to open a restaurant. Twelve years later in 1993, Burger World on Algonquin Avenue was born.
Originally slated for burgers, fresh cut fries, breakfast and a few dinner items, Burger World has blossomed into a full service restaurant with over 120 different items to choose from.
In 2000 we opened an additional location at Fisher Street and Highway 11. In 2004, after 40 years of working in a restaurant our parents decide to step aside and enjoy retirement living in the sunny south.